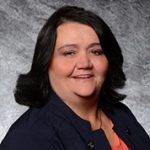 Cindy Saks
Deputy General Manager - Administration, San Bernardino Valley Municipal Water District
Ms. Saks has been employed by the San Bernardino Valley Municipal Water District (Valley District) since February 2007. Based upon the policy decisions set by Valley District's Board of Directors, she is responsible for managing all aspects of the District's financial activities.
Within San Bernardino County, Valley District is the largest Special District receiving funds through the Redevelopment Property Tax Trust Fund (RPTTF). Since Redevelopment Agency Dissolution in 2012, Ms. Saks has been appointed and faithfully served as the Special District representative on the Successor Agency Oversight Boards for the cities of Colton, Grand Terrace, Highland and Redlands. During the past six years as an Oversight Board member, Ms. Saks has gained extensive knowledge of the successor agency financial reporting process including annual Recognized Obligation Payment Schedules (ROPS), Long Range Property Management Plans (LRPMP) and required Taxing Entities Compensation Agreements for RDA asset liquidations. Ms. Saks was instrumental in providing documentation that empowered the Legislature to include language in Senate Bill 107 where revenues attributable to a property tax rate approved by voters to make payments in support of pension programs, capital projects and the State Water Project and levied in addition to the general property tax rate be allocated and paid to the fund of that taxing entity. Thus returning the proper proportionate share of any residual balance of the successor agency RPTTF to the appropriate taxing entity that levied the tax.
Ms. Saks graduated from California State University, San Bernardino with a Bachelors of Science in Business Administration with an emphasis in Accounting. She is a Certified Public Accountant and maintains an active license through the completion of annual continued education requirements. In her previous employment, Ms. Saks worked for over twenty years in public accounting as an Audit Manager conducting independent financial audits of various water districts and special districts.
Throughout her accounting career Ms. Saks has acquired broad experience in evaluating business policies and procedures, reviewing internal controls and performing analytical financial reviews. She is a member of the California Society of Certified Public Accountants, California Society of Municipal Finance Officers and the Government Finance Officers Association.